Pak Bara Travel
Bus & Train Schedule
Taxi & mini-buses
Bangkok To Hat Yai
Book a flight or a train ticket on-line or at one of the many travel agents in and around Bangkok.
Contact us - we can also help!
Hotels in Bangkok
Click here
Save up to 70%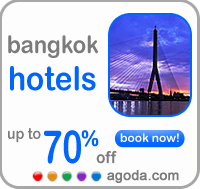 There are several flights per day between Bangkok and Hat Yai. Flights take a little over 1 hour.
If your flight arrives before 10.00 in the morning (11.00 if you have a private taxi pre-arranged to pick you up) you have time to make it for the last ferry.
Let us organize your plane, train, bus or airport pick-up for you!
The nearest town to Pak Bara with an airport as well as a train station is Hat Yai.
Hotels in Hat Yai (Had Yai)
Click here
Save up to 70%
Hat Yai is the closest city to us and where you will need to get a taxi or mini-bus to Pak bara where you will catch the boat to Koh Lipe.
We can organize a private taxi, mini-bus or city bus for you
Check flights to Hat Yai form anywhere in the world!

Hat Yai To PakBara
Minibuses leave every hour (or when they are full) to Pak Barra (and many other destinations in the South). The ride to Pakbara takes around 2 hours and costs around 180 THB per person.
There are many hotels a market and restaurants. If you would rather not stay the night in Hat Yai, you should plan your arrival into Hat Yai as early in the morning as possible in order to catch a Taxi or mini-bus to Pak Barra.
A private Taxi or private Minibus is a good choice if you are arriving less then 3 hours before the last ferry leaves from Pak Barra. Also if you are traveling with 2 or more people and you have a lot of luggage. Travel time to Pakbara is around 2 hours with private transport.
We can organize a private taxi for you
HatYai has great markets, shopping, hospital, internet, and some fantastic restaurants, like The Swan.
PakBara
Our shop is located in Pak Bara, about 20 meters from the boat launch. Look for our sign!
We can organize plane, train, taxi, mini-bus and ferry tickets to/from any destination in thailand.
click here for a map of PakBara
Pakbara has a few guesthouses if you would like to stay the night. As well as a lovely, long stretch of beach with restaurants and cozy bars.
The boats depart between 10am and 2pm.
Schedule is at kohlipe.net
Contact us if you would like to reserve your ferry or speedboat tickets.
Koh Lipe
Stop by our office to purchase a speedboat or ferry ticket to Koh Lipe or to other islands in the Tarutao National Park.
Boat trips take between 45min. and 1 hour to reach Lipe. There is no pier on the island so you will be met by Longtail and taken to the beach of your choice.
Hotels on Koh Lipe
Click here
Save up to 70%
Important:
The Chao Lay community on Koh Lipe are independent from the ferry operators. There is no pier on Koh Lipe, you will have to pay them a small fee of usually around 50baht for them to ferry you in their Longtail boats to the island. Most Resorts have private drivers so look for their markings on the boats or ask to be taken to the resort of you your choice.
Note:
Koh Lipe is outside the National Park jurisdiction and therefore, not subject to National Park fees. If you are wanting to spend time at Koh Tarutao island or other islands within the park , be prepared to pay an entrance fee.
Where do you want to stay?
**Save up to 70%**
Discounted Accommodation everywhere in Asia!
Thailand, Malaysia, Singapore and more...
*RESERVE NOW*
Instant Confirmation and no penalty for cancellation!
Check availability for all hotels
Island Hopping
Between the 15th of November until the end of May it's possible to island hop your way around the Andaman Sea, from Phuket all the way down to Koh Lipe and Langkawi (Malaysia).
Popular destinations that can be reached from Koh Lipe in one day are:
Langkawi (Malaysia)
Koh Bulon
Koh Muk
Koh Ngai
Koh Lanta
Koh Phi Phi
Phuket
Let us organize your ferry tickets for you!
Langkawi Malaysia
From November until May there are several ferries a day from Langkawi to Koh Lipe. However, most ferry companies use a different port on Langkawi Island. The boat ride to Koh Lipe takes less than 1 hour.
When you arrive on Koh Lipe you will have to go through immigration.
From May to November there are no ferries between Langkawi and Koh Lipe. You can take a ferry from Langkawi to Satun, where you clear immigration and can take a mini bus to Pakbara
Hotels in Malaysia
Click here and Save up to 70%
Koh Lipe Site with Ferry Times
and Accommodation

Flights and trains in Thailand:
There are many daily flights to and from Bangkok to any major city in Thailand. You would want to travel to Hat Yai for the closest city to us.
train schedule
air asia
orient-thai
Hotels and guesthouses in Phuket:
Save up to 70%